3 Questions to Ask Your Pregnancy Chiropractor in Jersey City NJ
Do you have pain in your back, hips, and joints during pregnancy? Dr. David Sylvester DC, and his board-certified physicians at Harborside Sport & Spine offer pain management services. For more details please call us or book an appointment online. We serve patients from Jersey City NJ and surrounding areas.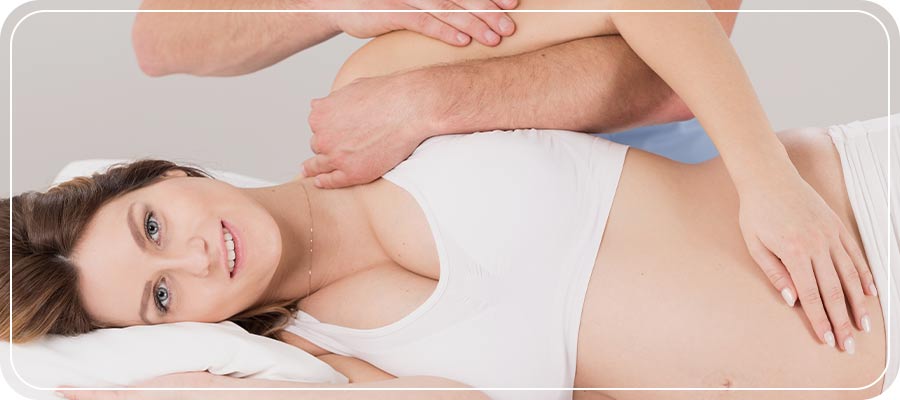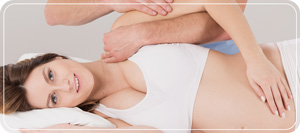 Table of Contents:
When should I see a chiropractor when pregnant?
Is chiropractic care safe during pregnancy?
How often should a pregnant woman visit the chiropractor?
For many pregnant women, pains and aches are common, like in the lower back, hips, and joints. In fact, approximately 50% of women who are pregnant will experience some back pain before they deliver. However, the good news is that relief might just be a chiropractor visit away. Even better, chiropractic care involves the health maintenance of the spinal column and the adjustment of misaligned joints and treatments do not involve surgery or drugs. Instead, chiropractic care is a unique form of physical therapy that helps reduce spinal nerve stress and promotes health throughout the body.
When should I see a chiropractor when pregnant?

Over 1 million chiropractic adjustments are given each day all around the world and complications are rare. During pregnancy, chiropractic care is believed to be safe, and some chiropractors specialize in pre-pregnancy care. It is important to see a chiropractor when you are pregnant as there are a number of hormonal and physical changes you will experience before giving birth, some of which will have a negative impact on your posture and comfort. As your baby starts to put on a few pounds inside you, your center of gravity shifts, and your posture therefore adjusts accordingly. The physical changes you experience during pregnancy may lead to misaligned joints or spine. There are also other uncomfortable changes that you may experience during pregnancy: adaptations to your posture; changes to your pelvis as your body prepares for labor, and a protruding abdomen that results in an increased curve in your back. If you are experiencing any kind of pain in your back, hips and joints, or have other pain symptoms, then it's time to see a chiropractor to get the best advice for treatments.
Is chiropractic care safe during pregnancy?

Regular visits to a chiropractor during pregnancy is considered safe, and one recent medical study has revealed that 75% of pregnant women who see a chiropractor report pain relief. Chiropractor visits can help during pregnancy for you and your baby. Pregnant women will take part in a variety of treatments that will help reduce pain, and chiropractic care is certainly beneficial for your baby-to-be. Let's look at how a pelvis that is out of alignment and how this can restrict the amount of space available to your developing baby. Then there is the problem with a misaligned pelvis and how it may pose a problem during delivery-time. In all, regular chiropractic care during pregnancy has a number of benefits, like helping you control symptoms of nausea, relieving join, neck, hip, and back pain, and the treatments will help maintain a more comfortable and healthier pregnancy.
How often should a pregnant woman visit the chiropractor?

It is not unusual for women to see a chiropractor once a month in the early stages of pregnancy, however, after your first trimester you will likely need to make visits once every two or three weeks until you hit the last month of your pregnancy, which is when you will schedule weekly visits until delivery.

If you are pregnant and have joint, back, or hip pain, consult with your doctor first on the next best steps in reducing pain. Your doctor may make recommendations on a qualified and experienced chiropractor in the area. Chiropractic care is usually an effective and safe practice during pregnancy. Regular care from a chiropractor can help manage pain in different areas and can help establish pelvic balance, giving your baby as much space as possible during your pregnancy, which may help in a faster and easier delivery of your baby.

Here are some takeaways on the benefits of seeing a chiropractor during pregnancy:

● Maintaining a healthier pregnancy
● Better controlling symptoms of nausea
● Reducing neck, back, or joint pain
● Reducing the time of labor and delivery
● Feeling healthier during pregnancy without the use of medications

Talk to your chiropractor about beneficial treatments that will help reduce your pain during pregnancy. We serve patients from Jersey City NJ, Hoboken NJ, Weehawken NJ, West New York NJ, Guttenberg NJ, Secaucus NJ, Harrison NJ, Kearny NJ, Newark NJ, Belleville NJ, Lyndhurst NJ, East Orange NJ and Elizabeth NJ.