Acupuncture Specialist in Jersey City, NJ
Acupuncture helps in treating chronic pain, injuries, biochemical imbalances, diseases, physiological conditions and much more. It is also a successful treatment for other health conditions such as addiction, allergies, circulatory system issues, neck, back, arm and shoulder, leg, and joint pain. Are you looking for an established medical clinic that offers phenomenal acupuncture treatment? If so, then look no further than Harborside Sport & Spine! Our acupuncturist Paulyn Low, D.AC would be happy to provide you with exceptional acupuncture treatment. For more details please call us or book an appointment online.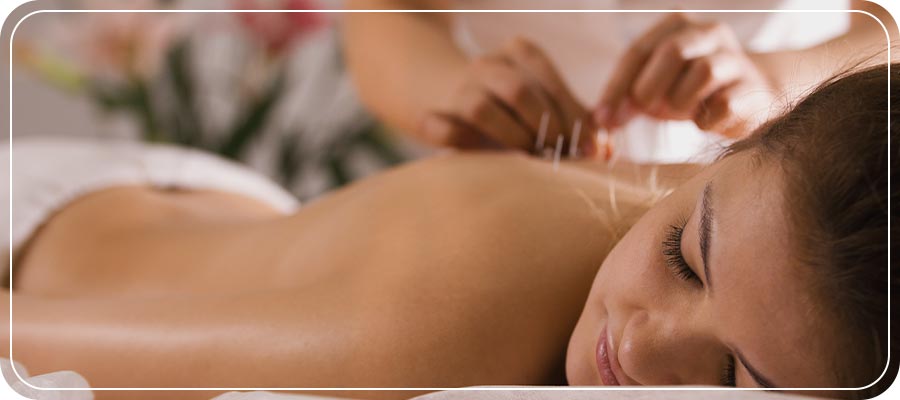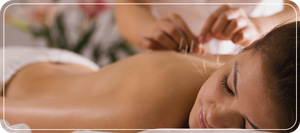 Are you looking for an Acupuncture clinic near you in Jersey City, NJ? While you've probably heard of acupuncture, have you ever tried this treatment method? At Harborside Sport & Spine, we have certified professionals available to offer you a variety of acupuncture therapy treatment in Jersey City, NJ. Call today to set up an appointment for a one on one consultation. We can determine if acupuncture is right for you! You might not even realize that an acupuncture session could be the key to feeling better.
Acupuncture has been around for centuries and originated in Asia. There are many benefits from this treatment method. Some of the things it can help treat include:
Chronic Pain
Injuries
Biochemical imbalances
Diseases
Physiological conditions
Within the last decade or so it has been recognized in the medical community as a reliable form of treatment for many conditions.
What are the uses and benefits of acupuncture treatments?
There are so many benefits of acupuncture that it would be impossible to write about them on a webpage. Thousands of books have been written on the subject. However, acupuncture has been commonly used to treat:
Addictions
Allergies
Circulatory system issues
Chronic neck, back, arm and shoulder, leg, and joint pain
Depression, anxiety, stress, and other mental strains
Digestive issues, including constipation, diarrhea, indigestion, ulcers, and colitis
Disorder and problems in several organs, including the kidneys, liver, gallbladder, and ovaries.
Insomnia
Flu, colds, sore throats, sinus trouble, bronchial conditions, and immune system deficiencies
Headaches and migraines
Injuries and inflammation
Infertility, PMS, and pregnancy
Stiffness throughout the body
Thyroid conditions
Urinary problems
When you visit our clinic in Jersey City, NJ, our doctors will review with you your medical history and go over what areas you are concerned about. We'll be able to determine if acupuncture treatments are right for you. After the initial one on one consultation, we'll set up appointments for your future visits.
During an acupuncture therapy session, you will lie on one of our tables in your private room. You will remove the clothes in the area that is to be treated. Our therapist will then place needles into the skin to begin your treatment and then leave you to rest quietly for 20 to 30 minutes. Depending on what is being treated, future sessions usually take less amount of time. It may take a few sessions for you to start to notice a difference, although many patients see an improvement after their first visit.
Monday: 10 AM to 7:30 PM
Tuesday: 10 AM to 8 PM
Wednesday: 10 AM to 8 PM
Thursday: 10 AM to 8 PM
Friday: 10 AM to 7 PM
Saturday: 9 AM to 1 PM
Sunday: Closed
Do you have questions about our services, or would you like to make an appointment for a therapy session? Call our friendly staff today. They will be more than happy to answer any of your questions, and we look forward to meeting you at Harborside Sport & Spine in Jersey City, NJ. We serve patients from Jersey City NJ, Hoboken NJ, Kearny NJ, Newark NJ, Belleville NJ, Lyndhurst NJ, East Orange NJ and Elizabeth NJ.