Physical Therapy Specialist in Jersey City, NJ
At Harborside Sport & Spine David Sylvester DC focuses on manual (hands-on) therapy, pain management, therapeutic exercises & postural corrections to relieve pain caused by any chronic condition or personal injury. Our procedure includes diagnosing, evaluating and providing comprehensive treatment to eliminate pain through physical therapy. For more details please contact us or book an appointment online. We serve patients from Jersey City NJ and surrounding areas.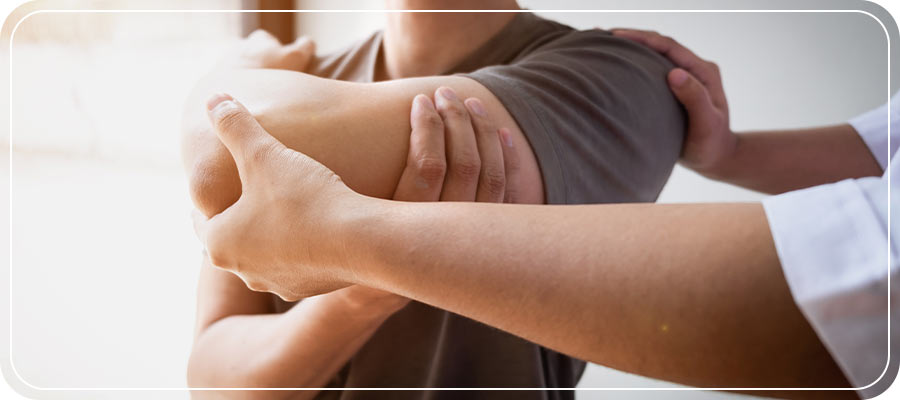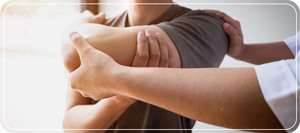 Table of Contents:
What should I expect during my visit?
What type of physical therapy treatments do you have at Harborside Sport & Spine?
How long will a physical therapy session last?
If you suffer a severe injury that causes limitations in your range of motion or strength, you are likely to need physical therapy. It can also help with old injuries to eliminate chronic pain and also help restore complete range of motion. At Harborside Sport & Spine we offer a variety of physical therapy methods to help you rebuild your body to its top condition. Come in today, so we can start helping you feel better!
What should I expect during my visit?

At your first visit to our facility, you will meet with one of our specialists after you complete your paperwork. Generally, physical therapy is prescribed by a doctor, so please be sure to bring that with you as well as your insurance information.

When you meet one on one with our staff, we will review your entire medical history. During this time we'll talk with you about what your current issues are and how painful it can be in your day-to-day life. We'll take notes about what aggravates your pain and what eases it. Once we understand how it is affecting your daily activities, we'll be able to create a customized treatment plan for you. We may, during your first visit, do some diagnostic testing and evaluations of your problem areas. Please wear loose-fitting clothes for this, and every visit to our facility as this will make it much easier for your treatment.
What type of physical therapy treatments do you have at Harborside Sport & Spine?

There are a variety of treatments we have available. The therapy selected for you will depend on what your current issues are and where they are located. Some of our procedures include:

● Active Range of Motion – You will move your body through a range of different motions against gravity.

● Active Assistive Range of Motion – If the part of your body is very weak, our therapist will assist you in moving that part around the range of motions until you build up strength.

● Stationary Bicycle – The stationary bike is used to improve strength and range of motion in the lower parts of your body. This treatment can be used with or without additional resistance.

● Gait or Walking Training – We analyze the way you walk and how your joints and muscles are working together. Any chronic pain issues can be improved by making small adjustments to your gait or walk.

● Isometrics – We work on your muscles, but without moving any joints. This treatment is often used when there is concern about joint damage or if the area in question is immobilized in a cast.

● Soft Tissue Mobilization – This treatment involves the therapeutic massage at the hands of our experts. It is used for pain relief, muscle relaxation, and can decrease swelling.

● Posture Training – Many back issues can be solved with adjustments in your posture. We'll educate you on ways to improve your posture during your everyday activities a well as various stretching and exercises you can do to relieve pain.

● Stretching/Flexibility Exercise – If you can lengthen the muscles of your body, you can increase their strength and your flexibility. Muscles often tighten due to immobilization, spasms, or to compensate for the pain. We can help restore them.

● Heat – We use heat to reduce chronic pain and relax muscles. However, it should not be used with a new injury.
How long will a physical therapy session last?


Generally, they are 30 to 60 minutes long, depending on your treatment plan.

Harborside Sport & Spine is located at 75 Montgomery Street, Suite 603, Jersey City, NJ. Our hours of operation are:

• Monday: 10 AM to 7:30 PM
• Tuesday: 10 AM to 8 PM
• Wednesday: 10 AM to 8 PM
• Thursday: 10 AM to 8 PM
• Friday: 10 AM to 7 PM
• Saturday: 9 AM to 1 PM
• Sunday: Closed

Do you have questions about our services, or would you like to make an appointment? Call our friendly staff today at (201) 433-1955. They will be more than happy to answer any of your questions, and we look forward to meeting you! We serve patients from Jersey City NJ, Hoboken NJ, Kearny NJ, Newark NJ, Belleville NJ, Lyndhurst NJ, East Orange NJ and Elizabeth NJ.