Degenerative Knee Therapy Clinic in Jersey City, NJ
Degenerative knee therapy is a pain-relieving treatment designed to help patients suffering from pain due to cartilage damage in their knees. Our doctor David Sylvester DC and his team of professionals at Harborside Sport & Spine offers degenerative knee therapy to patients from Jersey City, NJ and surrounding areas. For more details please contact us or book an appointment online.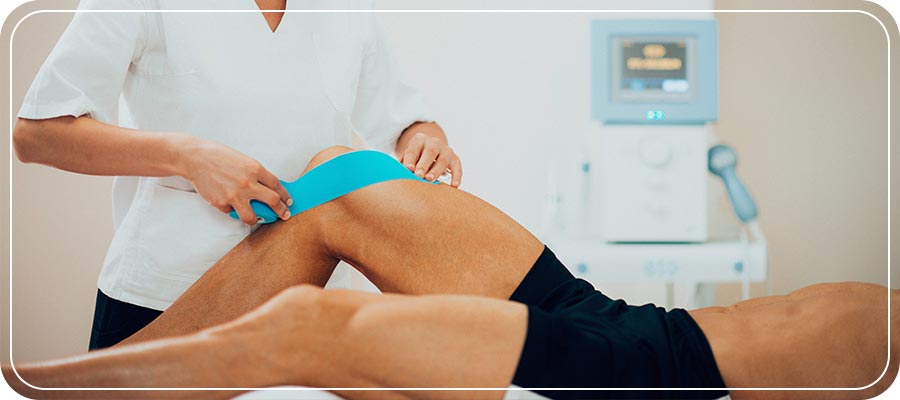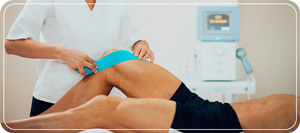 Degenerative knee therapy is designed to help relieve the pain associated with cartilage damage in the knee. The cartilage in your knee acts as a cushion between the bones in your knee joint. When an injury or the normal wear and tear of everyday life damage the cartilage, the space between the bones narrows, and you feel pain, this pain is the result of bone on bone contact. Osteoarthritis Knee Therapy in Jersey City, NJ Many things can damage the cartilage in the knee. Everyday life will take its toll on your knees over time. Sports injuries can damage or tear the cartilage.
A simple slip while walking on a wet floor can tear your MCL or ACL. All these injuries can cause severe pain and limit your mobility. If left untreated, these injuries can deteriorate into Osteoarthritis and chronic pain. Osteoarthritis often results in knee replacement surgery. What are the symptoms of cartilage damage in the knee? Joint pain swelling a grinding sensation or a clicking sensation The knee may "lock", "catch" or "give way" Knee replacement surgery may not be necessary if you take the appropriate actions to address your knee pain. Here at Harborside Sport & Spine, we believe that the proper implementation of more natural treatment options can work wonders and keep you out of the operating room. Degenerative knee therapy in Jersey City for osteoarthritis degenerative knee therapy treatments umbilical allografts – Diminished or torn cartilage and tears in the ACL or MCL may be helped with the growth factors found in umbilical allografts.
Many therapy options are available to you, but we feel that this one offers more healing properties than the others. Our injections are derived from Wharton's Jelly extracted from the umbilical cord. This clear gel-like tissue contains up to fifty times more hyaluronic acid and growth factors than amniotic fluid, which greatly increases your body's ability to heal your knee successfully. It is not unusual to have success after a single injection.
If you would like to learn more about our knee therapy services at Harborside Sports & Spine or would like to book an appointment, or you can call us. So that you can see which treatment option is best to relieve your knee pain and heal your body. We serve patients from Jersey City NJ, Hoboken NJ, Kearny NJ, Newark NJ, Belleville NJ, Lyndhurst NJ, East Orange NJ and Elizabeth NJ.