Back Pain Treatment Questions and Answers
There are many reasons why one has back pain. It is one of the most common medical problems in the United States. Don't suffer from back pain any longer and come visit Harborside Sport & Spine today. For more details please call us or book an appointment online. We serve patients from Jersey City NJ, Hoboken NJ, Kearny NJ, Newark NJ, Belleville NJ, Lyndhurst NJ, East Orange NJ and Elizabeth NJ.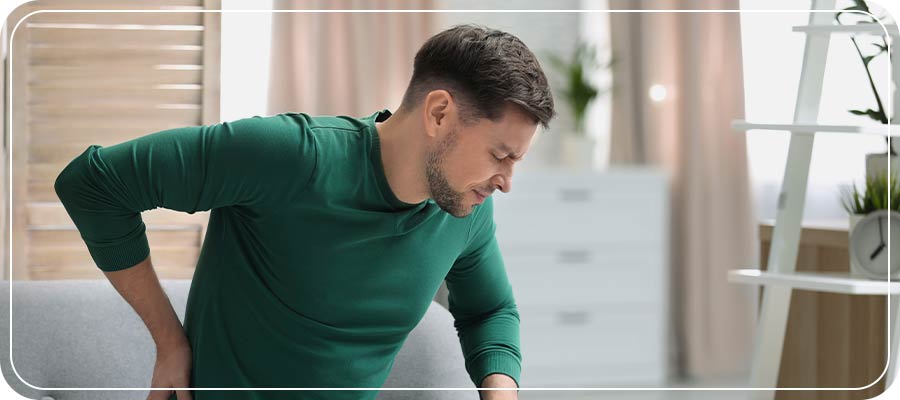 Table of Contents:
What is back pain?
What is chiropractic treatment for back-pain?
What is physical therapy for back-pain?
What is massage therapy for back-pain?
What is acupuncture for back-pain?
What is back pain?

Unfortunately, back-pain is one of the most common reasons why people seek treatment from a pain doctor or miss days of work, and it is also one of the leading causes of disability. The majority of people will have back-pain at least once in their lifetime.

Fortunately, there are specific measures that patients are able to take to help prevent or relieve most episodes of back-pain. If prevention fails, Dr. David Sylvester and his team of pain management specialists are here to help you when you need it most. We offer many back-pain treatments and will ensure to work diligently to help relieve you from your back-pain. Some of our pain management treatment options include chiropractic treatment, physical therapy, massage therapy and acupuncture. Call us to find out if any of these pain management options are right for your circumstances.
What is chiropractic treatment for back-pain?

Chiropractic treatment is a pain management health care profession that is dedicated to the non-surgical treatment of nervous system disorder and/or any musculoskeletal system disorders. Typically, chiropractors will maintain their unique focus on any spinal manipulations and the treatment of any of the surrounding structures. Many of the manual therapies that are commonly used by chiropractors, are usually extremely effective when used for low back-pain treatment as well as other related conditions. When patients that have non-specific chronic low back-pain, their long-term results are greatly enhanced by obtaining a strict therapy treatment plan after their first initial treatment.
What is physical therapy for back-pain?

In most cases, the primary goal of physical therapy for back-pain, is to help decrease pain in the patient, increase their function, and provide thorough education on maintaining a maintenance program to help prevent any further recurrences. A physical therapy program for back-pain typically has two key factors:

● Passive physical therapy (which works to help reduce the patient's severe back pain to a much more manageable level)
● Active exercises
What is massage therapy for back-pain?

Massage therapy is emerging in the medical community as a credible and reliable treatment for many different types of back-pain. Massage therapy has several potential health benefits for people who suffer from back-pain. Some of the benefits include:

● An increase of blood flow and circulation: This brings much needed nutrition to muscles and tissues that are strained or sore.

● Decreased tension in the tissues and muscles that are straining: This can greatly improve a patients' flexibility and reduce their pain that is being caused by tight muscles.

● Increase a patients' endorphin levels: Endorphins are the "feel good" chemical in the brain. This is the body's natural mood enhancer and can ease depression and anxiety, which works to help reduce pain and increase the speed of recovery.
What is acupuncture for back-pain?

Acupuncture involves inserting very tiny and thin needles in certain points on the body. This is usually done in the area that is being treated for pain. The human body has more than 2,000 of these body points that can help ease pain. They are strongly connected by pathways, which create a flow of energy when stimulated. Stimulating these body points help to correct the imbalance and improve the flow of energy from within the body. This also helps the release of chemicals into the patients' muscles, spinal cord, and brain. Get more information about acupuncture for back-pain from our pain management specialists and doctors.

Call us today or request your appointment online. We are conveniently located near you at 75 Montgomery Street, Suite 603 Jersey City, NJ 07302. We are ready to help you get relief from back pain today.