Physical Therapist in Jersey City, NJ
Do You Live in or Nearby Jersey City, NJ, and Are Looking for A Skilled Physical Therapist? Dr. David Sylvester Specializes in Physical Therapist & Chiropractor Services Near You in Jersey City, NJ. For More Information Contact Us or Simply Request an Appointment Online.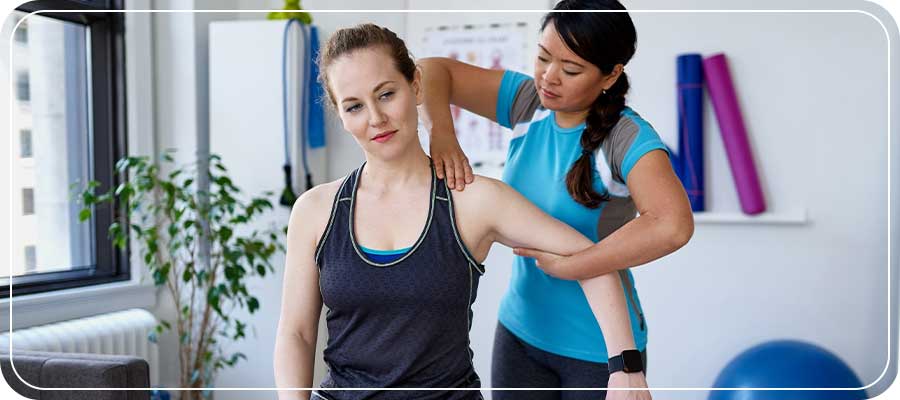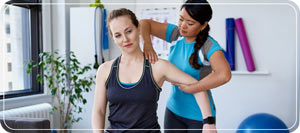 Table of Contents:
What are the Benefits of Physical Therapy?
What Treatments Do You Provide and for What Conditions?
Will Physical Therapy Be Painful?
If you are dealing with an injury or condition that causes difficulty with your functional mobility, it is likely in your best interest to see a physical therapist. Physical therapy can help alleviate pain and restore complete range of motion, while ensuring that the affected area of your body recovers and heals. If you live in or near Jersey City, NJ, we have a team of skilled physical therapists at Harborside Sport & Spine who will tend to your needs with care and expertise.
What are the Benefits of Physical Therapy?

Physical therapy isn't only for those who have suffered a traumatic injury, it is also for those who would like to improve their range of motion and mobility, those who deal with chronic pain, and for those who would like to prevent future injury.

Physical therapy can be a substitute for surgery, which can be invasive and expensive, and has also delivered effective results for those who choose that route. It is also a more holistic alternative to relying upon opioids and pain medication, which can be addictive and contribute to a mental fog while only masking the underlying issues that are causing your pain.

While physical therapy is great for helping you recover from injury, it is also instrumental in injury prevention. If you play high-impact sports or participate in physically demanding activities, physical therapy can help ensure that your body remains in peak condition so that it functions properly while you are active.
What Treatments Do You Provide and for What Conditions?

At Harborside Sport & Spine, our certified physical therapists provide an array of services for a number of different conditions. We treat back pain, hand pain, hip pain, knee pain, as well as more specific conditions such as fibromyalgia, sciatica, scoliosis, and more. For a full list of the conditions and symptoms we treat, you can visit our page, Your Symptoms and Conditions We Treat.

Depending on your condition or the symptoms you experience, our physical therapists will prescribe a customized treatment plan out of the following options:

● Active Range of Motion: An exercise program which requires you to perform various movements to improve your range of motion independent of any assistance.

● Active Assistive Range of Motion: If you are unable to perform the various movements in the active range of motion exercises, you will receive assistance from the physical therapist.

● Stationary Bicycle: Riding a stationary bicycle will help improve lower body strength and range of motion. As you get stronger, you can apply more resistance to this treatment.

● Gait and Walking Analysis: An analysis of the way you walk can help us understand what the underlying issues for your pain are. Small adjustments to your gait can amount to big improvements in your chronic pain issues.

● Isometrics: These exercises involve contractions of your muscles without movement from the joint. They are helpful for maintaining strength but not as much for building strength.

● Soft Tissue Mobilization: This is a manual, or hands-on, form of physical therapy, in which your physical therapist will use various techniques to help relieve pain in the affected area by reducing scar tissue, relaxing tense muscles, and stretching and lengthening your fascia. It is helpful if you have had a sprain, contusion, tendonitis, bursitis, strain, or other stress injuries.

● Posture Training: Poor posture often causes back pain. Our physical therapists will give you resources and exercises to help improve your posture and alleviate pain.

● Stretching and Flexibility Exercises: Stretching is important for maintaining flexibility and strength in our muscles, which directly affects our range of motion. Stretching and flexibility exercises will lengthen your muscles so that they do not shorten and become tight.

● Heat: We apply heat to help relax tense muscles and to alleviate any chronic pain you are experiencing, as long as your injury is not recent.
Will Physical Therapy Be Painful?

While physical therapy should not be painful, it is important to remember that some soreness and discomfort will occur during your physical therapy treatment. Your physical therapist's job is to help you push you past your perceived limits, in order to improve your body's mobility. By nature, this will be challenging and uncomfortable, but the long term rewards of completing these exercises is worth it!

If you would like to learn more about our services, or would like to book an appointment with one of our physical therapists, please give us a call! You can reach us at (201) 433-1955. You can also request an appointment online. Our building is located at 75 Montgomery Street, Suite 603, Jersey City, NJ, and our hours of operation are: Monday from 10:00 a.m. to 7:30 p.m., Tuesday through Thursday from 10:00 a.m. to 8:00 p.m., Friday from 10:00 to 7:00 p.m., and Saturday from 9:00 a.m. to 1:00 p.m. We are closed on Sundays. We look forward to meeting you!