Neck Pain Doctor Q&A
Are you looking for an experienced neck pain specialist who can help you relieve your pain? Look no further than Harborside Sport & Spine. We have experienced pain management doctors in Jersey City NJ. For more information,

call us

or book an appointment online.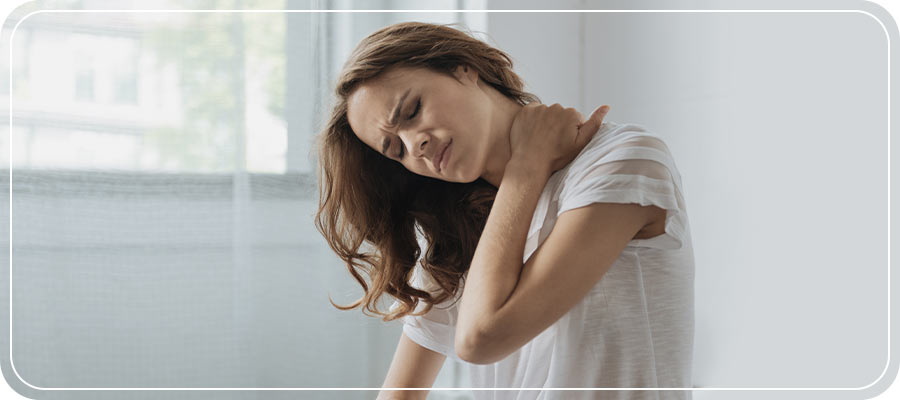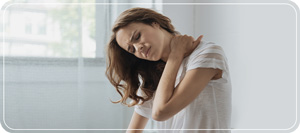 Table of Contents:
How common is neck pain?
What are the causes of neck pain?
How does physiotherapy help neck pain?
Can chiropractic adjustments help neck pain?
Neck pain comes in many shapes and forms and has a wide variety of different causes. Pain in the neck can be achy, stabbing, shooting or burning, although it is not limited to these forms. One of the primary causes of neck pain is an acute soft tissue injury, such as a strain or sprain. It can also be caused from overuse injuries, or even a medical condition.
How common is neck pain?

Neck pain is very common among adults, although it can occur at any age. Over the span of three months, approximately 15% of adults in the United States — over 30 million Americans — experience neck pain that lasts an entire day. Neck pain can develop gradually over time from poor posture or wear and tear, and can also have a quick and sudden onset, such as from an injury or trauma.
What are the causes of neck pain?

Common causes of neck pain include:

– Arthritis
– Disc degeneration
– Narrowing of the spinal canal
– Muscle inflammation
– Strain
– Sprain
– Trauma

For serious neck problems, a qualified medical professional, such as a chiropractor, should be consulted to make an accurate diagnosis and prescribe treatment. Degeneration of the bones or joints caused by poor posture, injury, advanced age or arthritis can lead to disc herniations or bone spurs.

Sudden and severe injury to the neck may also cause:

– Disc herniation
– Whiplash
– Blood vessel destruction
– Vertebral injury
– Permanent paralysis

Because virtually all of the nerves have to pass through the neck to reach their final destination, pressure on the spinal cord in the cervical region can be a serious problem. This can be potentially detrimental to the function of many vital organs. Pressure on a nerve can result in pain, numbness, tingling or weakness to the area of the body affected by the nerve, such as the arm or leg.
How does physiotherapy help neck pain?

Physiotherapy uses a combination of manual therapy, exercise, stretching, patient education and postural correction to help reduce or eliminate neck pain. Physiotherapy also helps patients build physical health to prevent symptoms from recurring in the future. As neck pain can have a number of different causes, physiotherapists can help determine the underlying issue and teach patients the appropriate exercises for a quicker recovery.
Can chiropractic adjustments help neck pain?

Chiropractic adjustments help loosen the joints in the neck, reducing pressure on the cervical vertebrae. This can help reduce pain caused by strains, muscle spasms, and pinched nerves, among others. A neck adjustment can help reduce pain, improve function and increase range of motion. Studies have shown that patients who receive regular chiropractic care experience less pain, tension, and inflammation. In addition to this, routine chiropractic care also reduces the risk of neck pain arising in the future. If you or someone you love is experiencing neck pain, come to Harborside Sport & Spine for treatment today. Our kind and compassionate professionals can help you find relief, even when other therapies have been unsuccessful. We are dedicated to providing the best service healthcare has to offer and strive to go above and beyond to meet the needs of the patient at each and every visit. Call us today to book an appointment for neck pain treatment. We serve patients from Jersey City NJ, Hoboken NJ, Weehawken NJ, West New York NJ, Guttenberg NJ, Secaucus NJ, Harrison NJ, Kearny NJ, Newark NJ, Belleville NJ, Lyndhurst NJ, East Orange NJ and Elizabeth NJ.