Back Pain Doctor in Jersey City NJ
Back pain can range from aching muscles to shooting, burning, or stabbing discomfort. Muscle strain, disc damage, and various medical problems, such as scoliosis and osteoporosis, are common causes of back pain. Dr. David Sylvester, DC at Harborside Sport & Spine provides a broad spectrum of treatments for individuals suffering from acute or chronic back pain. For more information, contact us or book an appointment online. We are conveniently located at 75 Montgomery Street, Suite 603 Jersey City, NJ 07302.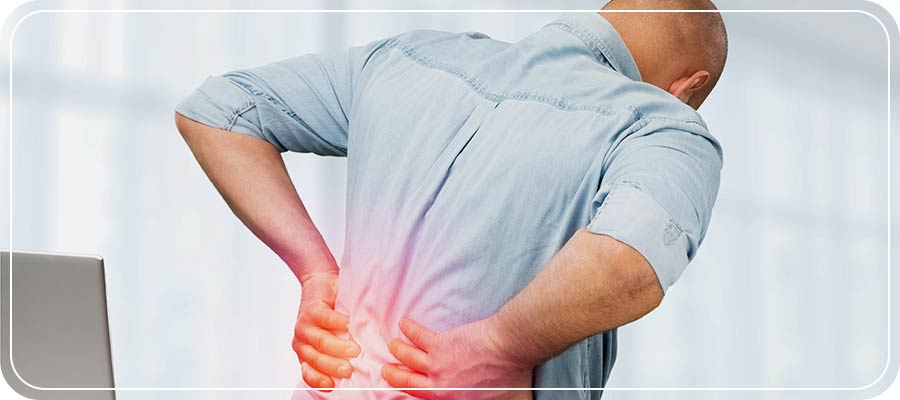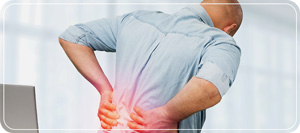 Table of Contents:
How do you know if back pain is serious?
What is the most common reason for experiencing back pain?
What are the types of back pain?
How do you know if back pain is serious?

Regardless of whether you have acute or chronic back pain, if you experience pain that lasts longer than two weeks without improving, you should seek medical attention immediately.

In most cases, acute back pain will heal on its own within a few weeks. However, chronic pain rarely improves without medical intervention. Although home remedies and short-term back pain treatments are helpful, they do not address the underlying causes of chronic pain. If you experience chronic back pain regularly, don't ignore it. Although chronic pain can last for years, it doesn't have to be permanent – and surgery usually isn't necessary.

It is always a good idea to seek medical attention for chronic back pain. The care provided at Harborside Sport and Spine can help get to the root cause of chronic pain and provide treatment. Patients do not need to live with chronic pain or become dependent on medications for the rest of their lives. At Harborside Sport and Spine, state-of-the-art treatment options are available that may produce life-changing effects.

Patients should seek immediate emergency care if their back pain is the result of recent trauma, such as a fall or a car accident. Emergency care may also be required if back pain is experienced alongside additional symptoms such as loss of control of extremities, sweating, numbness or tingling, and dizziness. When back pain lasts longer than two weeks, patients should seek care to identify a potentially chronic condition and avoid further deterioration or complications.
What is the most common reason for experiencing back pain?

Acute back pain is the most common form of back pain. Acute back pain results in fleeting back pain that is usually the result of an isolated incident. The most common reason individuals suffer from acute back pain is from regular wear and tear experienced while aging.

An awkward movement or strain on the body can often produce back pain, and the older you are, the more susceptible to experiencing an acute injury of this nature you become. Other associated common causes involve strenuous workouts or workplace injuries caused by too much physical activity or too little.
What are the types of back pain?

If your back pain is acute, you probably experienced back pain suddenly. Acute back pain can be caused by a variety of factors, including strenuous exercise, stress, awkward movement, or lifting something incorrectly.

The pain from acute back pain tends to last for no more than six weeks. Many times, the underlying cause of acute back pain does not pose a long-term or serious problem.

On the other hand, chronic back pain can be quite serious. Chronic pain has a lasting impact on your health, mobility, and quality of life because the symptoms are persistent.

Back pain that lasts more than six weeks usually develops gradually but can come on suddenly. It is also possible for chronic back pain to be recurrent, meaning that it may go away for a while and then reoccur.

A new injury can trigger chronic pain, but underlying conditions are usually responsible. A common contributor to back problems is muscle deconditioning (when the muscles in your back aren't strong and stable).

The symptoms present for acute and chronic back pain tend to be fairly similar. Burning or aching pain that persists despite home remedies such as rest, therapy, icing, or over-the-counter medications may occur. Feelings of stiffness or tightness after standing for long periods or lying down are common. Individuals may have trouble sleeping and experience lower extremity weakness.

If you are experiencing back pain, get it looked after today. Reach out to our team of medical professionals at Harborside Sport & Spine and book your appointment right away. For more information, contact us or request an appointment online. We are conveniently located at 75 Montgomery Street, Suite 603 Jersey City, NJ 07302. We serve patients from Jersey City NJ, Hoboken NJ, Weehawken NJ, West New York NJ, Guttenberg NJ, Secaucus NJ, Harrison NJ, Kearny NJ, Newark NJ, Belleville NJ, Lyndhurst NJ, East Orange NJ, and Elizabeth NJ.