Hand Pain Treatment Clinic in Jersey City, NJ
Are you suffering from hand or wrist pain? Our experienced pain management doctors at Harborside Sport & Spine can help. Our doctor & his team of providers specialize in pain management & provide a variety of treatment options for patients in Jersey City, NJ. For more details please call us or book an appointment online.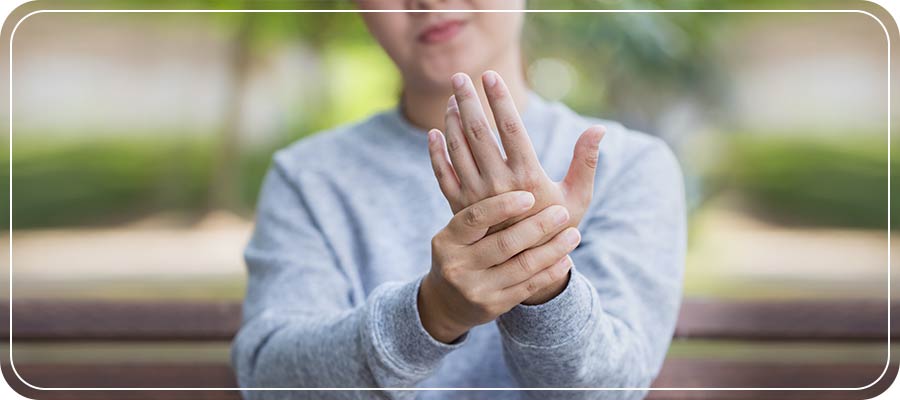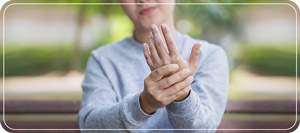 Table of Contents:
When Should I See a Specialist for Hand Pain?
What Might Be Causing My Hand Pain?
What Treatment Options Do You Provide at Harborside Sport & Spine?
Hand pain can prevent you from accomplishing even the simplest of tasks, whether those tasks are at home or at work. We need our hands to do just about anything when you think about it! Typing, cleaning, driving, taking care of our kids, and a myriad of other tasks all require significant use of our hands. When you are affected by hand pain, it can be extremely frustrating if you are unable to complete ordinary tasks.
At Harborside Sport & Spine, we offer extensive treatment for hand pain. Our physical therapists, chiropractors, massage therapists, and acupuncture practitioners will gladly treat your hand pain with care and expertise so that you can get back to carrying out your everyday tasks well.
When Should I See a Specialist for Hand Pain?

If your hand pain is getting worse or not going away with at home treatment or doctor-recommended treatment, it is a good idea to see a specialist as there is likely an underlying condition that is causing the discomfort. At-home treatment for hand, pain involves RICE therapy, which stands for rest, ice, compression, and elevation. Other at-home treatments include heat or OTC medications.

If you suddenly experience unbearable pain in your hand or suspect that you have broken your wrist, finger, or hand, you should go to the nearest emergency room or urgent care clinic.
What Might Be Causing My Hand Pain?

You could be experiencing hand pain for a variety of different reasons. Your hand pain could be the result of overuse, aging, a previous injury, or other conditions. At Harborside Sport & Spine, our specialists treat a number of different hand conditions, including but not limited to:

● Carpal Tunnel Syndrome: this condition occurs by the pinching of the medial nerve that runs through the wrist. Repetitive strain, diabetes and other health problems, as well as the anatomy of your wrist are all potential causes of carpal tunnel. You may feel pain, numbness, and tingling in the hand or arm if you have carpal tunnel, and especially at night. It is important to treat carpal tunnel early, as it can get worse and become a chronic condition. Treatment options for carpal tunnel include surgery, steroid injections, physical therapy, wearing a splint, and acupuncture.

● Osteoporosis: with osteoporosis, bone mass in your wrist or hand is gradually weakened, causing your bones to become brittle and weak. Typically, women and elderly individuals are at higher risk of developing osteoporosis.

● Tendinitis: the main cause of tendinitis in your hand is from overuse and repetitive strain. With tendinitis, it is difficult to make a fist, grasp and hold objects, and turn your wrist. Treatments for tendinitis include splints for the thumb and wrist, anti-inflammatory medications, cortisone shots, physical therapy, and acupuncture.

● Trigger Finger: this occurs when inflammation constricts the sheath around the tendon of the affected finger. If trigger finger is severe enough, your finger could become locked in a bent position. You might experience finger stiffness in the morning, a clicking feeling when you move your finger, and/or a tender bump at the bottom of the finger. Treatment for trigger finger include acupuncture, physical therapy, surgery, steroid injections, and anti-inflammatory medications.
What Treatment Options Do You Provide at Harborside Sport & Spine?

At Harborside Sport & Spine, we are proud to offer the following treatment options to help ease your hand pain:

● Physical Therapy
● Chiropractic Therapy
● Massage Therapy
● Acupuncture

If you live in Jersey City, NJ, and would like more information or are experiencing significant hand pain, we encourage you to make an appointment with us! You can either call us to make an appointment, or you can request an appointment online. We serve patients from Jersey City NJ, Hoboken NJ, Kearny NJ, Newark NJ, Belleville NJ, Lyndhurst NJ, East Orange NJ and Elizabeth NJ.