Who Needs Physical Therapy?
So many people suffering from pain would benefit from physical therapy. You might be one of these people, especially if you've tried other treatment methods like over-the-counter medications, and they haven't worked for you. People suffering from chronic conditions in particular can benefit from physical therapy. Reach out to us here at Harborside Sport & Spine in Jersey City, NJ if you believe you could benefit from physical therapy; we're here for you and can provide this service for as long as you may benefit from it. For more details please contact us or book an appointment online.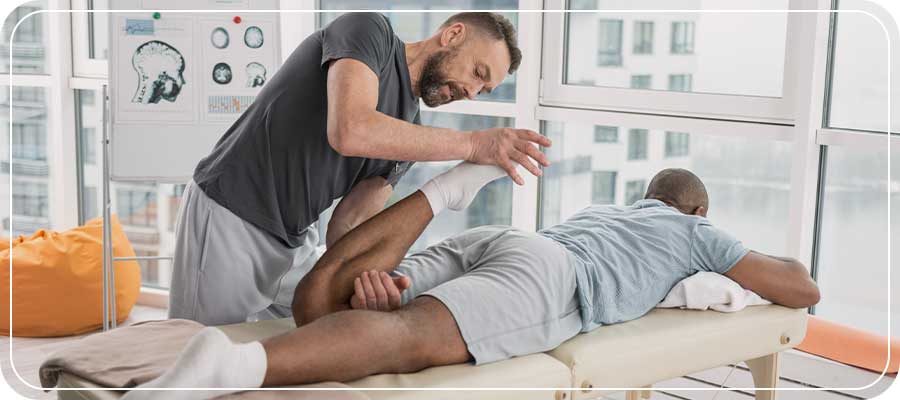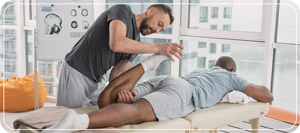 Table of Contents:
So who needs physical therapy?
How often would I need physical therapy?
What kinds of physical therapy are there?
So who needs physical therapy?

If you have pain that has lasted longer than 3 months (chronic pain), then you may need physical therapy. Or maybe you've suffered an injury and are experiencing significant pain? Physical therapy might help you, and it could help a great deal. Perhaps you recently had surgery and received a referral to get physical therapy. It can and likely will help you.

Chronic conditions like arthritis, back pain, and sciatica can be addressed with physical therapy. Although these conditions might not be cured or even curable at all, the symptoms and pain can be relieved significantly, and the conditions can be managed. The focus of physical therapy is on managing a chronic condition, relieving pain, treating an injury, rehabilitation after surgery, and/or preventing complications.

Perhaps you're an athlete, in which case you could benefit from physical therapy even if you're not currently experiencing any pain or other issues. In fact, physical therapy can help to prevent injuries and other issues from occurring in the first place!
How often would I need physical therapy?

How often you need physical therapy depends on the particular issue causing your pain in the first place. Your personal needs and your progress during therapy are also factors. To help you determine whether and how often you'll need physical therapy, you should have a consultation with a physical therapist like one of ours here at Harborside Sport & Spine. The professional can help you come up with a treatment plan and will recommend a number of sessions and a frequency to them. After each session, the therapist will evaluate your progress, and if your rehabilitation is going more quickly or slowly than anticipated, the therapist can adjust your treatment accordingly.

Generally, though, patients need one or two sessions a week for one or two months. Some patients can benefit from annual follow-up sessions, while other patients may benefit from occasional physical therapy sessions throughout their lives.
What kinds of physical therapy are there?

Here at Harborside Sport & Spine, we offer a number of different kinds of physical therapy, and one of them might be best for you depending on your needs. Our procedures include:

● Active range of motion procedures – Moving your own body through a range of motions
● Active assistive range of motion – Assisted movement of your body through the range of motions
● Stationary bicycling – To improve strength and range of motion in the lower extremities
● Isometrics – Exercises for muscles when joint damage in the area is suspected
● Soft tissue mobilization – Therapeutic massage for pain relief, muscle relaxation, and more
● Posture training – For different back issues and pain relief
● Gait or walking training – Analyzing your gait and how you walk and making slight adjustments to both
● Stretching/flexibility exercises – To treat muscles that have tightened
● Heat therapy – To reduce chronic pain and relax muscles

If you think you could benefit from any of the services above or from physical therapy in general, then get in touch with us today here at Harborside Sport & Spine. We're located at 75 Montgomery Street, Suite 603 Jersey City, NJ 07302, and you can proceed either by learning more about our team of physical therapists or by booking an appointment/consultation with us online. You're also free to call us for any reason.

We hope to hear from you soon here at Harborside Sport & Spine! We serve patients from Jersey City NJ, Hoboken NJ, Kearny NJ, Newark NJ, Belleville NJ, Lyndhurst NJ, East Orange NJ and Elizabeth NJ.