Physical Therapy Clinic in Jersey City, NJ
If you've been injured or have debilitating pain, our experienced physical therapist can help get back on your feet. For more details please contact us or book an appointment online. We serve patients from Jersey City NJ and surrounding areas.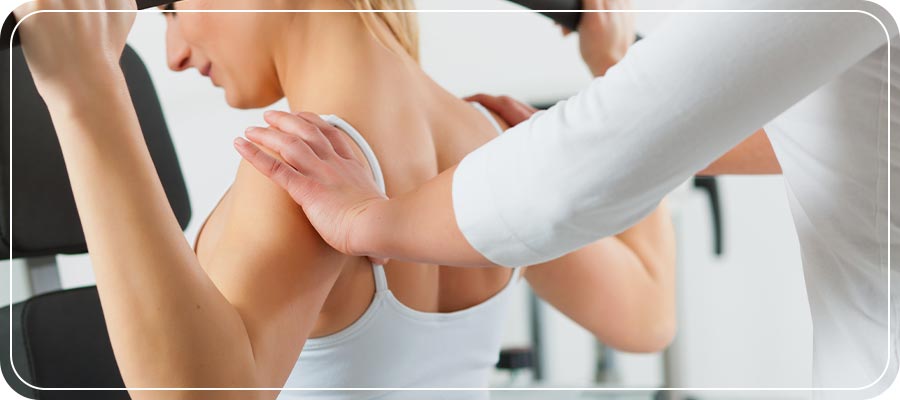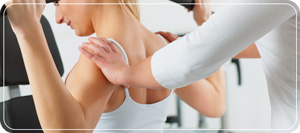 For patients who have suffered an injury or whose mobility has decreased as the result of a chronic medical condition, physical therapy can be invaluable. Not everyone immediately understands the broad and positive impact physical therapy can have on the body. At Harborside Sport & Spine, we strive to offer our patients a path toward total body awareness and optimum functional mobility through proven physical therapy techniques that can enhance body awareness and reduce chronic pain and inflammation.
There are many methods of physical therapy implemented around the world. At Harborside Sport & Spine, we focus on therapeutic techniques that are gentle, but effective. We believe in working in tandem with the body's natural systems and supporting your ideal alignment and joint motion in order to provide a healthy base from which to build your physical therapy treatment plan. We believe that the healthiest people have bodies that are properly aligned and achieve optimum functional mobility. We will work with you through your physical therapy plan to find the best motion for your unique anatomy, so you can be more aware of how your body moves when it is at its healthiest.
Physical therapy is a deeply personal experience, with therapeutic processes varying greatly from person to person. We pride ourselves on offering a wide range of techniques that can be individualized to suit each person's body and PT needs. Stretching and flexibility exercises can help lengthen muscles and support healthier overall function, heat therapy can relax muscles that contribute to chronic spasms or pain, soft tissue mobilization uses targeted massage techniques to improve lymphatic drainage, provide relief from tension, and break up scar tissue. We also implement posture and gait training to address alignment dysfunction, isometrics and range of motion techniques to build strength, as well as other methods that can work in tandem to improve your body's overall function and health.
Whether you have tried physical therapy techniques before or you are new to the process, our qualified therapists can help you better understand your body while working with you to develop an individualized treatment plan that will optimize your results. We prioritize building personal relationships with our clients because we understand that physical therapy can often be a difficult road to travel. We want you to feel safe and comfortable at our practice, as well as confident enough to voice any concerns you may have regarding your progress and recovery. You deserve to live a life free from chronic pain and our physical therapy protocols are designed to help reduce pain while training your body to move with more fluidity, so you can minimize the risk of future injury or degeneration.
If you are seeking physical therapy in or around Jersey City, NJ, trust the experienced doctors at Harborside Sport & Spine to provide you with the exceptional therapeutic treatments you need to recover from injury or joint dysfunction in a supportive and welcoming environment. Our physical therapists are dedicated to the health and recovery of every patient we treat and will work with you to develop a customized treatment plan that is designed especially for your body. We offer extended hours 6 days a week for your convenience. Take the first step toward a happier life and more functional mobility, call to schedule your first physical therapy appointment today. We serve patients from Jersey City NJ, Hoboken NJ, Kearny NJ, Newark NJ, Belleville NJ, Lyndhurst NJ, East Orange NJ and Elizabeth NJ.