Arthritis Treatment Specialist Q/A
Are you suffering from arthritis and looking for a specialist in Jersey City, NJ? Come to Harborside Sport & Spine for comprehensive treatment. For more information,

call us

or book an appointment online.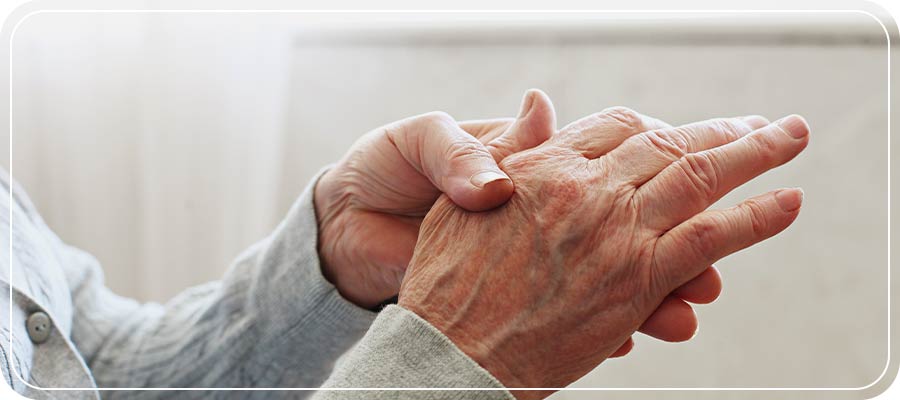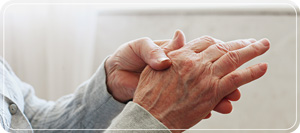 Table of Contents:
What is the main cause of arthritis?
What are the symptoms of arthritis?
What are the 3 types of arthritis?
What is the most effective treatment for arthritis?
Arthritis is not just one illness but a group of conditions that can cause pain, inflammation, disability, and loss of joint function. Millions of Americans have some form of arthritis, which makes it the nation's leading cause of disability. Arthritis has no cure, but many treatments are available to help improve movement and reduce pain.
If you want to know more about arthritis, from how to manage it to what causes it, you've come to the right place. At Harborside Sport and Spine clinic, we are knowledgeable about treating people who have arthritis. We've helped thousands of people just like you get the most out of their treatment.
Relieve your pain today! Please schedule an appointment with one of our treatment specialists.
What is the main cause of arthritis?

Arthritis is a general term used to describe joint pain and stiffness caused by inflammation of the joints. The leading cause of arthritis is a breakdown within our bodies caused by infection or injury that causes inflammation or irritation in the joints. This can be triggered by physical trauma to the joints or by an underlying medical condition.

Arthritis can also be caused by injury to joints or repetitive stress on a joint, leading to inflammation and damage over time. People who have jobs that require repetitive motions, such as carpenters or window installers, may develop arthritis in the hands and wrists.
What are the symptoms of arthritis?

Symptoms vary depending on the type of arthritis. Osteoarthritis sufferers tend to have pain and stiffness in their joints. In contrast, rheumatoid arthritis patients might have fevers, weight loss, anaemia, and fatigue. Psoriatic arthritis symptoms include pain throughout the body and a loss of muscle mass.

Arthritis pain can make it difficult to move, exercise, or even get out of bed in the morning. It's essential to treat this condition as soon as possible. Arthritis pain usually starts gradually, and in some cases, it can be challenging to recognize. The first time you experience joint pain, it might be easier to dismiss it as the result of an accident or a new physical activity. Arthritis pain tends to worsen over time and is characterized by swelling, stiffness, and tenderness around joints.
What are the 3 types of arthritis?

Osteoarthritis is the most common form of arthritis. Still, the other two common types of arthritis include rheumatoid arthritis and psoriatic arthritis.

Osteoarthritis is a joint condition that causes the cartilage to break down and the bones to rub together. This can cause pain, stiffness, swelling, and deformity.

Rheumatoid arthritis is an inflammatory condition that causes painful, swollen joints and sometimes leads to joint deformity. Some people develop rheumatoid arthritis because their immune system attacks their bodies' own healthy tissue surrounding the joints. You are more likely to develop this type of arthritis if you have a family history of the condition or another autoimmune disorder, such as thyroid disease or type 1 diabetes.

Psoriatic arthritis is a form of arthritis associated with psoriasis. Joints are often affected by psoriatic arthritis, but skin symptoms like red scaly patches or itchy skin can also occur as part of the condition.
What is the most effective treatment for arthritis?

Treatment for arthritis depends on several factors, including the type of arthritis you have and whether or not it's causing symptoms that impact your quality of life. Although there is no cure for arthritis, there are a variety of treatments available to help you manage symptoms.

The most common types of arthritis treatment include medications and physical therapy. Topical medications can be used to reduce pain and swelling, while oral medications such as ibuprofen or naproxen may be used to relieve inflammation. A doctor may also recommend physical therapy, which can help strengthen the joints, tendons, and muscles around the affected area.

For more information, call us. We serve patients from Jersey City NJ, Hoboken NJ, Weehawken NJ, West New York NJ, Guttenberg NJ, Secaucus NJ, Harrison NJ, Kearny NJ, Newark NJ, Belleville NJ, Lyndhurst NJ, East Orange NJ and Elizabeth NJ.