Jersey City Physical Therapist Q&A
If you are looking for a Jersey City physical therapist then please come to Harborside Sport & Spine offers physiotherapy and physical rehabilitation services near you. For more details please call us or book an appointment online. We serve patients from Jersey City, NJ and surrounding areas.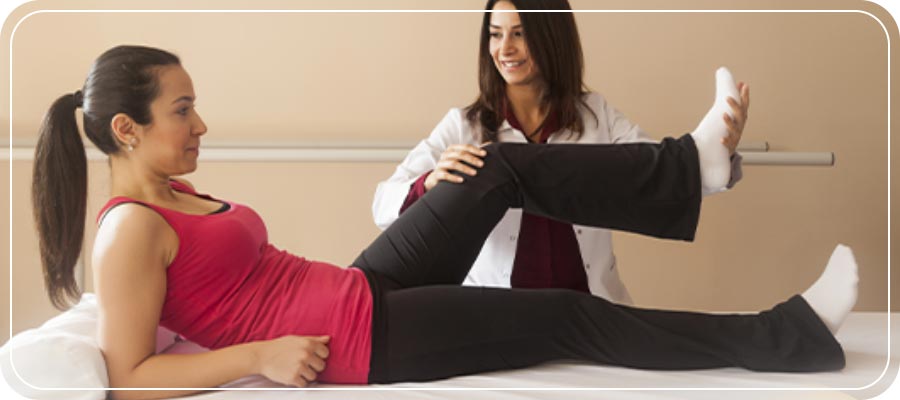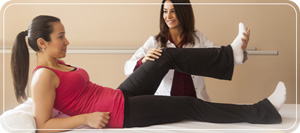 Table of Contents:
Why should I see a physical therapist?
Is physical therapy expensive?
Why do I have to do exercises at home?
Physical therapy is one of the best ways to ensure your body functions appropriately. At Harborside Sport & Spine in Jersey City, NJ, our experienced and dedicated physical therapists design customized treatment protocols for the individuals they treat in order to ensure every patient attains the greatest possible benefit without resorting to potentially invasive procedures or long-term reliance on pain killers. If you are interested in supporting your body's overall health from the inside out, a physical therapist can help by designing a rehabilitative protocol that will improve mobility and flexibility in order to reduce chronic pain or stiffness.
Why should I see a physical therapist?

While physical rehabilitation and therapy are most often used for patients who have sustained specific injuries, most people in today's world could benefit from physical therapy techniques. Everyone from patients with complex neurological disorders to those with carpal tunnel can often improve their condition with the support and guidance of a certified physical therapist. Physical therapy is non-invasive and works to address anatomical abnormality or dysfunction within the body by focusing on proper alignment, range of motion, and strengthening techniques. Patients can benefit from a dedicated physical therapy program if they experience chronic pain, have reduced mobility, or have recently had surgery. Physical therapy offers a plethora of benefits for patients of all ages, from small children who have hurt themselves on the playground to seniors who have recently had joint replacement surgery.
Is physical therapy expensive?

In most cases, patients can expect their health insurance provider to cover some or all of their physical therapy treatments. Healthcare insurance is required to cover rehabilitation devices and services, including physical therapy. This means that as long as your physical therapy is deemed medically necessary, and you have been properly referred to an in-network provider by your doctor, your insurance plan should help to minimize any out-of-pocket expenses you may incur as a result of your treatment. However, for some patients, self-payment may be the only option. Depending on where you live and which provider you choose, most patients can pay anywhere from $50-350 per physical therapy appointment, or even more. At Harborside Sport & Spine, we believe in the importance of preventative medicine techniques and will work with you as much as possible to ensure your physical therapy treatments are accessible and affordable.
Why do I have to do exercises at home?

Many patients are turned off by the fact that they are required to complete at-home exercises as part of their physical therapy regimen. Some consider this almost a type of homework that eats into the precious free time they have. However, the power of physical therapy is it helps you rebuild your body without invasive techniques because it works specific muscles groups and areas of the body in accordance with your body's needs to gently improve range of motion and build strength. Following your physical therapist's at-home recommendations will ensure you continue to improve between your in-office visits and help you build a strong and healthful foundation for a long and happy life free from pain or mobility restrictions.

If you are looking for a qualified physical therapist in the Jersey City area, contact Harborside Sport & Spine today to schedule a PT consultation with one of our compassionate and dedicated therapists. We serve patients from Jersey City NJ, Hoboken NJ, Kearny NJ, Newark NJ, Belleville NJ, Lyndhurst NJ, East Orange NJ and Elizabeth NJ.