When Should I Seek A Physical Therapist?
Our physical therapists at Harborside Sport & Spine in Jersey City, NJ can help you retain the body and the mind to work in your favor, and help you get back on the road to success. For more information, call us or book an appointment online.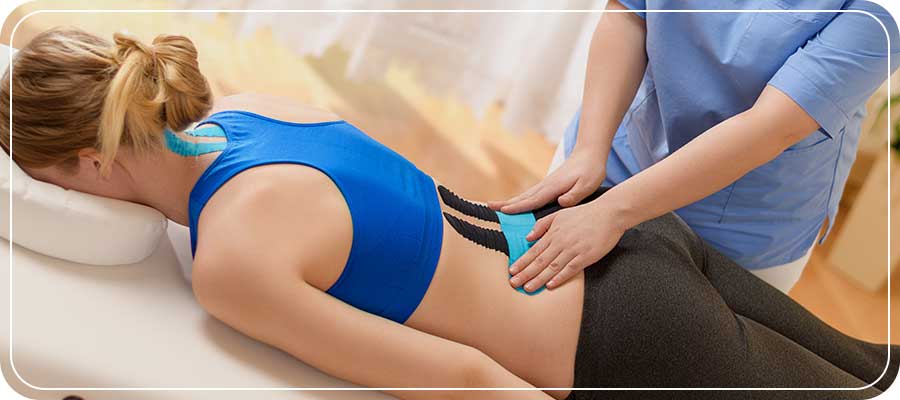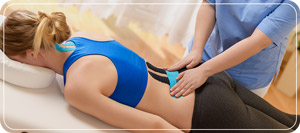 Table of Contents:
When should you refer to a physical therapist?
Can I go directly to a physical therapist or do I need an appointment?
How much does a physical therapy visit cost?
What are 5 things physical therapists do?
When should you refer to a physical therapist?

Physical therapists (also commonly referred to as PT's) are professionals in their field of human movement, with a focus on the musculoskeletal system and other body systems. Physical therapists prevent and treat any impairments that their patients may be affected by, they want the body to move efficiently, so the patient can keep living their life without limitations.

Usually, patients will seek out a physical therapist for physical therapy when they are dealing with a musculoskeletal issue, which means anything pertaining to the muscles, ligaments, tendons, and bones.

The common signs and symptoms an individual may deal with that is an indication to visit a physical therapist is if they feel a sharp or sudden pain that gradually gets worse with movement, any swelling, deformities, or even the inability to move the particular body part which was affected.
Can I go directly to a physical therapist or do I need an appointment?

We love anyone that is eager to get in to see one of our physical therapists to start working on their body and healing it. We often get asked if a referral to a physical therapist is needed, a part of this will depend on if you are going to use your insurance, and if so, you will need to check out your insurance policies first to see if it is stated that you need a primary care physician to refer before you are able to go see a physical therapist.

If you are not going through insurance, we are happy to let you know we do not need a referral for you to visit our clinic for physical therapy. We understand that you want to get started immediately, but we want to take time and make sure you are well taken care of, which is why an appointment is required with Harborside Sport and Spine.

Once you arrive for your appointment, please let our office know you have arrived for your scheduled appointment, so we can make sure that you are taken care of within 10 minutes of your arrival.
How much does a physical therapy visit cost?

Depending on if you are paying out of pocket, or you are using insurance for a physical therapy session will have an impact on the cost.

On average, physical therapy can range anywhere from $20 to $350 per session, this all depends on insurance, initial assessment fees, using or including special equipment, etc. For a more accurate quote, call us today.
What are 5 things physical therapists do?

While physical therapists are known for helping you heal the musculoskeletal system, there are 5 things you may not know a physical therapist can do to help you.

1. Heart Attack Recovery
Heart attacks are quite serious, and if you survive one, you will need help in strengthening the muscles that have become weak by coronary artery disease. Physical therapists are able to provide help by strengthening your heart with even the most basic gym equipment. The exercise regimens we put our patients on are carefully prescribed to each individual as not to push the bodies past their limits, but to help them progress.

2. Jaw, Neck, and Head Pain Reduction
Extreme amounts of stress and horrible posture both contribute to temporomandibular joint dysfunction, also known as TMD. TMD is one of the main causes of jaw, neck and head pain. We start with manual therapy to help loosen the tight muscles and tissues, then move into posture exercises to treat and further prevent the issue.

3. Retraining of the Brain
If you have had a stroke or a traumatic brain injury, it can cause severe issues like making it difficult to walk, exercise, and do other daily activities which were previously easy. Our physical therapists will help to retrain the brain by teaching the damaged motor pathways how to function correctly.

4. Breathe Easier
Many physical therapists deal with chronic lung disease, which can often make it quite difficult to breathe, which leads to more issues. Physical therapists help you build your muscles, and improve your breathing, and finally help clear your lungs.

5. Urinary Incontinence Treatment
Urinary incontinence is a serious issue, and many find it uncomfortable to talk about. Physical therapy can help strengthen the pelvic floor muscles which are used to help stop urine leaks as the muscles are stronger and can gain control over the bladder.

For more information about our physical therapy services, call us or book an appointment online. We serve patients from Jersey City NJ, Hoboken NJ, Weehawken NJ, West New York NJ, Guttenberg NJ, Secaucus NJ, Harrison NJ, Kearny NJ, Newark NJ, Belleville NJ, Lyndhurst NJ, East Orange NJ and Elizabeth NJ.