What Conditions Does Physical Therapy Treat?
To improve discomfort, avoid surgery, and reduce pain. Physical therapy can help active individuals to recover from or prevent injuries. Physical therapists diagnose and treat abnormal physical functions that occur due to injury or other health disorders to manage common injuries including muscle strain, ligament sprain, broken bone, and fractures. Let our team of healthcare professionals help get you back on your feet again! Book your next appointment today or contact us. We are conveniently located at 75 Montgomery Street, Suite 603 Jersey City, NJ 07302.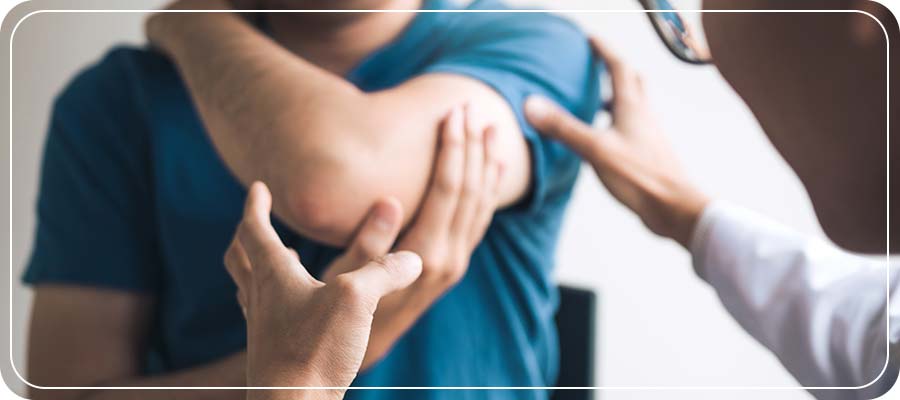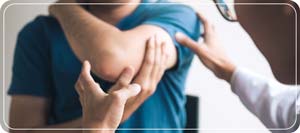 Table of Contents:
What does physical therapy do?
What conditions does physical therapy treat?
What are the types of physical therapy?
How often should you go to physical therapy?
What does physical therapy do?

Rehabilitation of functional movements, such as standing, walking, and moving different body parts, is accomplished through physical therapy. When medical conditions or injuries result in pain, movement dysfunction, or limited mobility, physical therapy can be effective. When you start experiencing knee pain while running, a physical therapist can assess your movement and develop a treatment plan to ease your discomfort.

Physical therapy can be used both for corrective and preventative purposes. Clients with injuries or medical conditions can be treated by physical therapists by correcting functional movement imbalances and improving performance.

PTs, also known as physical therapists, are the medical professionals who provide this treatment. Each patient's mobility, strength, and function is improved by these specialists through education, individualized treatments, and exercises.
What conditions does physical therapy treat?

A physical therapist will use a tailored treatment plan to help you achieve your movement goals. In order to address your specific symptoms and issues, they'll develop a therapy routine tailored to your needs. Any system in your body that controls your movement can be treated by physical therapists. For you to be able to move your body, a physical therapist will develop a customized set of exercises and movements.

While recovering from an injury or surgery, many people work with a physical therapist. You might work with a physical therapist for more than just rehabilitation (rehab). By using them, you will be able to move more confidently and safely so that you can prevent injuries or treat certain illnesses.

In addition to preventing and relieving pain, physical therapy decreases inflammation, calms nerves, improves range of motion, restores function, and slows down degenerative symptoms.
What are the types of physical therapy?

Medical technology has evolved to the point that doctors can now restore mobility and capability to people who never before would have had that opportunity. Physical therapy has evolved to keep up with these new advancements.

After a major surgery, physical rehabilitation is essential for recovery. The patient's rehabilitation usually begins while they are still in the hospital, and continues after they are discharged and have to re-learn how to move and do simple tasks at home.

In occupational physical therapy, you are taught how to perform tasks correctly, such as lifting from the knees rather than the back, standing up from your desk regularly, and maintaining proper posture while doing work.

For people suffering from arthritis, carpal tunnel syndrome, or tendons in their hands, hand therapy is routine. Occupational therapy, physical therapy, and hand therapy share a lot of similarities.

Physical therapy incorporates traditional manual massage to treat injured or painful muscles and joints. When recovering from surgery or being injured in an accident, this is an excellent form of therapy.
How often should you go to physical therapy?

Depending on your diagnosis, your schedule and lifestyle, and your progress during each session, the frequency of your appointments will vary. Physical therapists will evaluate each person's lifestyle to determine how often they should visit to maintain a safe, active lifestyle free from new injuries. Physical therapy specialists and sports physicians should be consulted regularly if you are involved in sports and exercise in order to really preserve and optimize your body's ability.

Physical therapists usually recommend two sessions per week to begin with. Following your initial assessment, they will be able to determine what treatment areas are most needed. Then, they will be able to recommend a treatment plan, establish attainable goals, and set realistic recovery expectations. Depending on the nature of your visit a physical therapist may also provide patients with activities or exercises that they can practice at home in between their appointments.

Physical therapy is available in Jersey City, NJ. For more information, contact us or book your next appointment now! We serve patients from Jersey City NJ, Hoboken NJ, Kearny NJ, Newark NJ, Belleville NJ, Lyndhurst NJ, East Orange NJ and Elizabeth NJ.