Lower Back Pain Treatment Specialist in Jersey City, NJ
Are you one of the millions of Americans affected by lower back pain? We have solutions here at Harborside Sport & Spine. Contact us to learn more about how we treat lower back pain in Jersey City, NJ.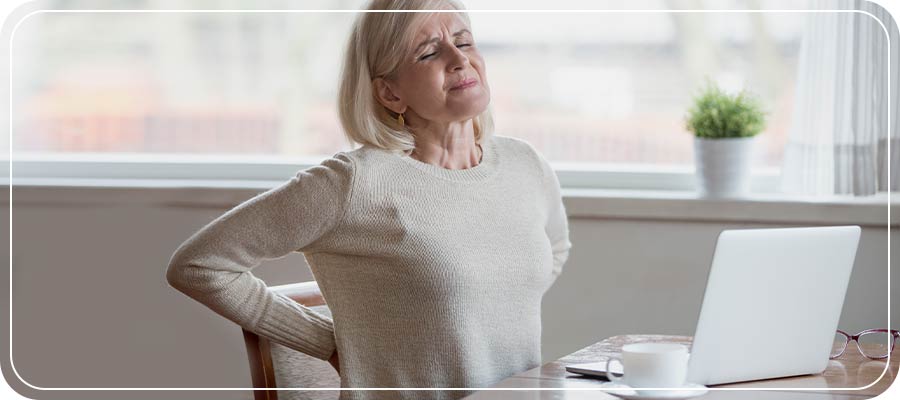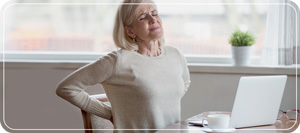 Table of Contents:
What causes lower back pain?
How is back pain diagnosed?
How do you treat lower back pain?
Do you treat lower back pain?
Lower back pain affects most people at a point in their life. It can be caused by arthritis, a sports injury, an auto accident, or any one of a number of other issues, but any of these issues can be addressed by a professional like one of ours here at Harborside Sport & Spine. We use innovative and holistic treatments for lower back pain. Read on to learn more.
What causes lower back pain?

With lower back pain, a person has discomfort and pain in their lower back area and may have pain while walking, driving, standing, bending, etc. The pain might be stabbing or shooting, possibly radiating down the leg, and can possibly get better when the person reclines. Muscle aches, instability, and weakness are other issues a person might experience.

Lower back pain affects about 80% of people at some point in their life, and can be caused by a/an:

● Automobile accident
● Sports-related injury
● Fall
● Bulging disc
● Pinched nerve
● Case of arthritis
● Muscle or ligament strain
● Injury due to improper lifting

Also, there are certain risk factors that increase a person's risk for developing lower back pain:

● Poor lifting techniques
● Chronic disease
● Smoking
● Anxiety
● Depression
● Being overweight
● A sedentary lifestyle
● Old age
How is back pain diagnosed?

If you have back pain, think about what may have caused it, as this can help a doctor make a diagnosis. To make a diagnosis for back pain, a doctor will review your symptoms and medical history, and ask you about what could've caused your back pain, what complicates your back pain, and what your lifestyle consists of. The doctor will then perform a physical exam and, depending on the suspected cause, request a blood test, nerve study, or imaging test like an X-ray.
How do you treat lower back pain?


There's a treatment for each cause of lower back pain. Once we know the cause of your pain, we'll proceed with treating it, and your treatment could be:

● Lumbar support – There are a lot of different options for short or long term lumbar support that can alleviate lower back pain, like ergonomic devices and back braces

● Physical therapy – You'll complete strengthening and stretching exercises that can accelerate healing and reduce your risk of back injury in the future

● Chiropractic adjustment – The provider gently manipulates your spine to relieve pinched nerves, align your spine, fix a bulging disc, etc.

● Massage therapy – A specialist uses various massage techniques to relieve tight or sore muscles or reduce pressure on pinched nerves

It's likely that one of the treatments we mentioned will work for you, relieving your back pain and allowing you to get back to your everyday activities. The first step is to connect with us here at Harborside Sport & Spine!
Do you treat lower back pain?

Yes, we do! At Harborside Sport & Spine, we'll help you get to the bottom of your back pain, then we'll treat its cause holistically and effectively. We serve patients from Jersey City NJ, Hoboken NJ, Weehawken NJ, West New York NJ, Guttenberg NJ, Secaucus NJ, Harrison NJ, Kearny NJ, Newark NJ, Belleville NJ, Lyndhurst NJ, East Orange NJ and Elizabeth NJ.