Top Rated Physical Therapist in Jersey City, NJ
If You Are Looking for The Best Physical Therapist in Jersey City, NJ Look No Further Than Harborside Sport & Spine. Our Physiotherapists Offer Comprehensive Physical Rehabilitation Services to Help You Increase Mobility and Feel Better. For More Information, Please Call us.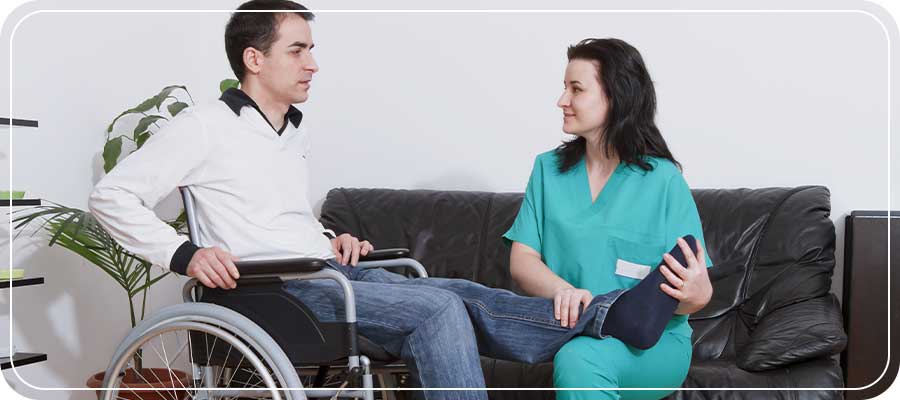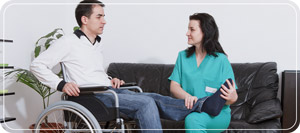 Table of Contents:
What happens during a physical therapy (PT) appointment?
Does physical therapy hurt?
What conditions can physical therapy improve?
Physical therapy is one of the best ways to ensure your body heals appropriately following an injury. By relying on the expertise of a highly skilled physical therapist, you will ensure that your body heals as quickly as possible and achieves optimum mobility following an accident or injury. At Harborside Sport & Spine, we provide the best physical therapy services in Jersey City, NJ to patients with a wide range of chronic conditions and acute injuries, so they can live their life to the fullest with a wider range of mobility and less pain.
What happens during a physical therapy (PT) appointment?

Your physical therapy treatment will be created especially for you and your body's needs. This means that every session could be different, depending on where you are in the healing process and how you are feeling. It is essential that you find a physical therapist with whom you feel comfortable voicing your concerns and communicating, honestly. Your therapist may use gentle manipulation to address stiff joints, stretching or massaging techniques to loosen knotted muscles, and other hands-on techniques that could cause some discomfort. By communicating throughout your session, you will help your physical therapist provide you with the most comfortable and therapeutic experience. Other treatment modalities you may encounter during your appointment include trigger-point pressure, electrical stimulation using TENS machines, ultrasound therapy, and specific exercises designed to strengthen important muscles, improve flexibility, and develop other essential physical skills.
Does physical therapy hurt?

Some of the treatments and exercises may be uncomfortable. Most of the patients who undergo physical therapy do so to address a specific injury, improve a chronic condition, or heal following a surgical procedure. This means that a patient's body has almost certainly sustained trauma of some sort. The severity of your condition could impact the level of discomfort you feel during your physical therapy sessions. It is important to communicate with your therapist, so they can make any adjustments necessary to their techniques. However, it is also important to remember that some soreness or pain is to be expected when you are trying to break up scar tissue or improve mobility in a replaced knee or hip. As you learn to use your body more efficiently, the pain you experience should decrease. You must be willing to complete the recommended at-home exercises in order to truly benefit from your physical therapy treatment, even if there is some minor discomfort while you perform these exercises.
What conditions can physical therapy improve?

Physical therapists offer compassionate care and support for patients from a wide variety of backgrounds, who have suffered many different types of injuries. Physical therapists can offer important services for patients who have suffered a stroke, experience chronic neck or back pain, have sustained an injury at work, those who have undergone orthopedic surgery, as well as patients with repetitive stress injuries that limit their mobility or make it difficult to complete necessary tasks at home and work. Physical therapy can also be beneficial for patients who have been involved in automobile accidents, have a sports or recreational injury, or who have sustained significant burns.

At Harborside Sport & Spine, we provide our patients with access to the best physical therapists in Jersey City, NJ. If you would like to schedule a one-on-one physical therapy consultation, please call our office today to make your appointment.