How Much Does Acupuncture Cost in Jersey City, NJ?
Medical professionals prescribe acupuncture to treat a variety of different symptoms in patients who are suffering from chronic back, neck, or knee pain. If you are in search of a professional acupuncture center, come to Paulyn Low, D.AC at Harborside Sport & Spine. We specialize in acupuncture therapy in Jersey City NJ. For more details please call us or book an appointment online.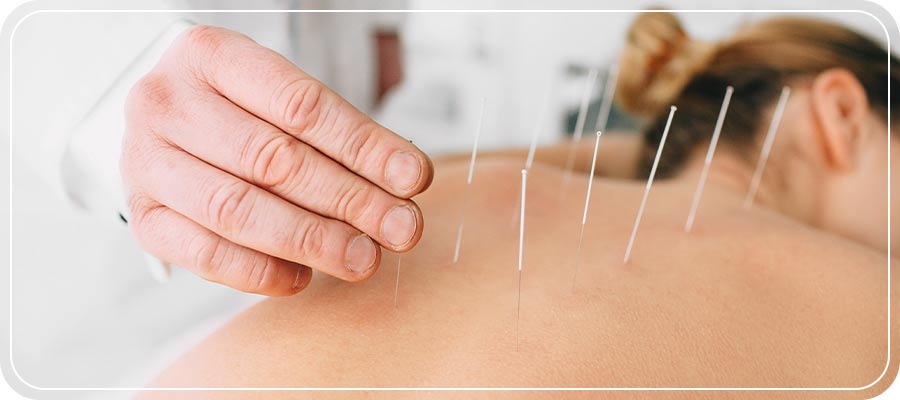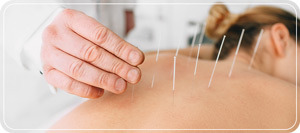 Table of Contents:
What is the average cost of acupuncture?
Are acupuncture treatments covered by insurance?
Does acupuncture really work for pain management?
Can acupuncture be dangerous?
What is the average cost of acupuncture?

Acupuncture was derived from ancient Chinese medicine, and it involves an acupuncture specialist utilizing sterile and very thin metal needles which they insert into the pressure points on the patients' skin. The U.S. Food and Drug Administration (FDA) reports that utilizing acupuncture to help patients manage their pain symptoms is safe. There may be many people who would like to try acupuncture to help treat their pain but have no idea what it would cost to do so. A nice breakdown of what the typical costs would be, keep in mind that this is a rough estimate, and we also strongly encourage you to connect with Harborside Sport & Spine for a consultation. The typical fees for an initial visit can range anywhere from $75 to $95. This initial visit usually includes payment for an acupuncture session and medical consultation. Any routine visits thereafter will cost anywhere from $50 to $70 per visit. The accrued costs are rather similar nationwide, and should not fluctuate too greatly between the services offered by clinics or private practitioners.
Are acupuncture treatments covered by insurance?

There are more and more health insurance plans that are now covering accrued acupuncture costs to treat severe to chronic pain along with other symptoms. It is very important for patients to find out if, in their unique case, it is covered by their insurance plan. Acupuncture has developed and has come a very long way since it was first introduced – it has become an alternative medical healthcare treatment that is oftentimes integrated with other traditional medical care treatment options.

Medical professionals may prescribe acupuncture to treat a variety of different symptoms involving pain management. It is becoming a very popular treatment among patients who are suffering from chronic back, neck, or knee pain. Acupuncture is also able to aid with nausea associated with chemotherapy and surgery. Not every health plan will cover acupuncture for pain management treatments, however, insurance plans that do can vary in how much and under what circumstances they cover treatments.
Does acupuncture really work for pain management?

There is much research that has been done and scientifically shows that acupuncture may help relieve patients from pain in their body, including tension headaches and migraines. There have also been many proven cases that have shown improvements in:

● Low back pain
● Neck pain
● Osteoarthritis
● Knee pain
● Headaches and migraines

Other cases that have shown acupuncture to be a proven form of treatment include treatment for:

● High and low blood pressure
● Nausea and vomiting caused by chemotherapy
● Allergic rhinitis
● Morning sickness
● Rheumatoid arthritis
● Sprains
● Tennis elbow
● Sciatica
● Reducing the risk of stroke
Can acupuncture be dangerous?

Many people may believe that there are many dangerous risks to acupuncture therapy. However, the risks of acupuncture are relatively low if the patient has a very competent and certified acupuncture practitioner who is using ONLY sterile needles. Some very common side effects that patients have reported experiencing include soreness and some minor bleeding or bruising in the areas in which the needles were inserted. Single-use and disposable needles are now the required practice standard, to minimize the risks of infection. However, it is very important for a patient to talk to their doctor about acupuncture before they seek treatment because not everyone is a good candidate for this type of treatment. There may be a higher risk for complications if the patient:

● Has a bleeding disorder: The chances of bleeding or bruising from the needles will increase if the patient has a bleeding disorder or if they're taking blood thinners.

● Has a pacemaker: There is a type of acupuncture that involves mild electrical pulses to the needles, this can interfere with a pacemaker.

● Is pregnant: Some types of acupuncture are designed to stimulate labor, this could result in a premature delivery.

Call us to know more about our services. We serve patients from Jersey City NJ, Hoboken NJ, Kearny NJ, Newark NJ, Belleville NJ, Lyndhurst NJ, East Orange NJ and Elizabeth NJ.